Groppo is a small hillside hamlet, halfway between Manarola and Volastra, and takes its name from the stream of the same name near which it was built. Composed of very few colorful houses, it's definitely worth a visit for the tranquility and the panorama of vineyards and the Ligurian sea.
What to do in Groppo
The answer to the question "what to do in Groppo" is really easy: taste wines from the Cinque Terre! Here you can in fact visit the social winery of the Cantina sociale della Cooperativa Agricoltura Cinque Terre, which organizes visits and tastings all year round, even by appointment. The visit lasts about an hour and allows you to discover the various stages of processing and cultivation. If you want to add a visit to the vineyards, to be agreed in advance, count an extra half hour.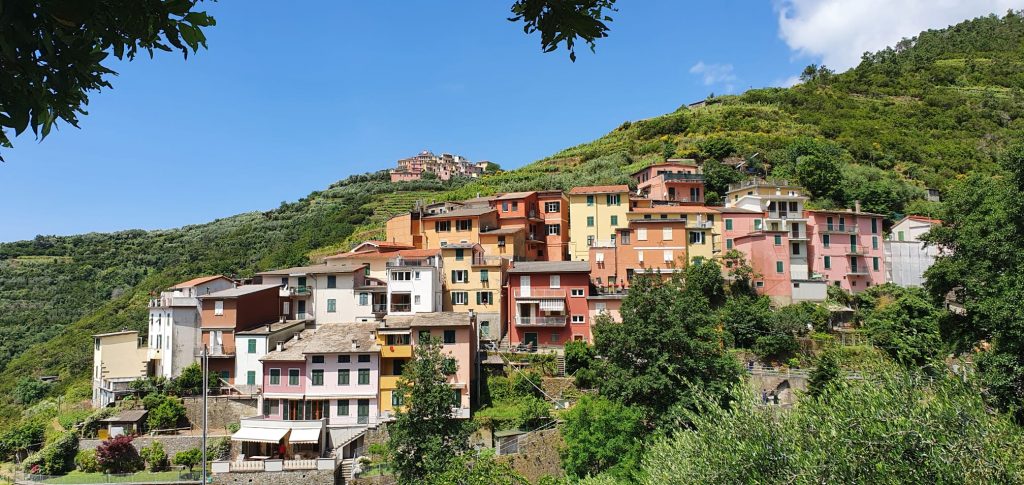 Not far from here, in Pié di Campu area, you can also visit one of the oldest mills of Manarola, recently restored and managed by the Associazione Culturale Radici.
Getting to Groppo
Like Volastra, Groppo can also be reached by car, along the coast road that connects the shrines of the Cinque Terre and starting from La Spezia leads to Levanto. An extremely scenic road, but quite winding and whose track is in some places quite narrow. You can also get there with an ATC bus or with an Explora 5 Terre shuttle.
However, we recommend a walk: starting from the parking in Manarola walk uphill on the right of the stream, until the intersection with the paths 506V and 502 in Piè di Fiesse, here cross the road and keep walking on the left through the olive grove following the indications for Groppo.