Volastra is home to the original settlement of Manarola and its name derives from Vicus Oleaster meaning the oil village.
An ancient village with a circular plan, probably of Etruscan foundation and subsequent Roman occupation, today a small hilltop hamlet, known because of one of the Marian shrines of the Cinque Terre, but also because one of the most scenic paths in our area starts from here, between vineyards, sky, and sea.
What to do in Volastra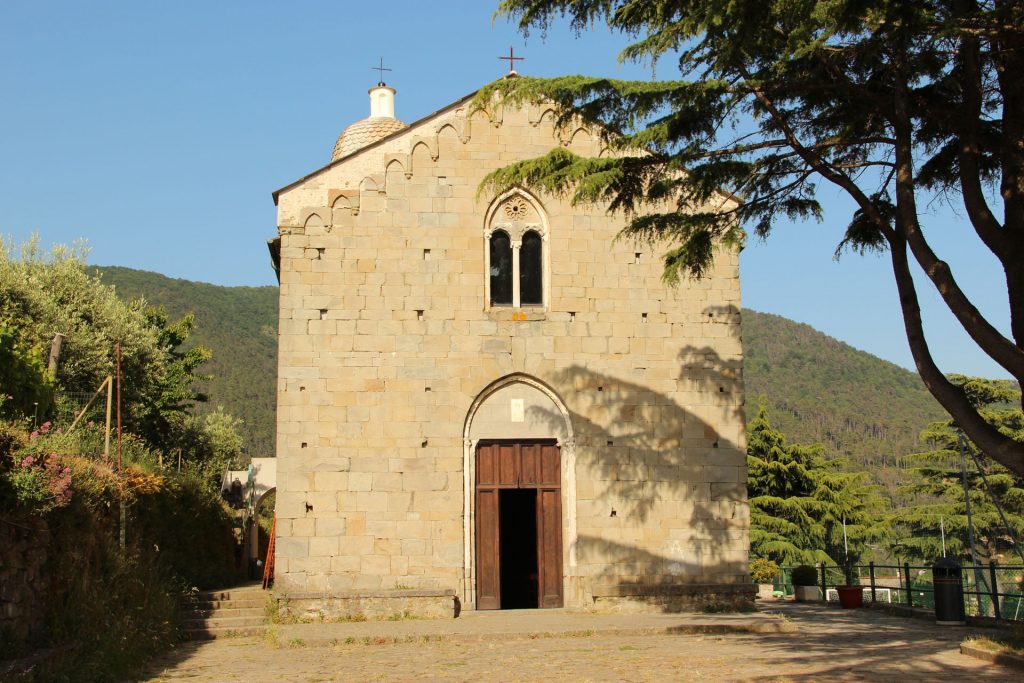 The church was actually first named after San Lorenzo, patron of Manarola, with a certificate from 1240, and only in the fifteenth century devoted to the Marian cult. The building has a quadrilateral plan with a single nave and no apse and an image of the Madonna, crowned in 1861, is venerated inside.
Getting to Volastra
Volastra can also be reached by car, along the coast road that connects the shrines of Cinque Terre and starting from La Spezia leads to Levanto. An extremely scenic road, but quite winding and whose track is in some places quite narrow. You can also get there with an ATC bus or with an Explora 5 Terre shuttle.
If, on the other hand, you prefer a healthy and scenic hike, you can walk and take the path at the Manarola parking lot. After the first steps, parallel to the road, the path runs along the typical terraces mixed with Mediterranean maquis and, once crossed the road in Piè di Fiesse, turns into a long vertical staircase between vineyards and olive trees ending in the village, right in front of a providential fountain! The ascent takes about an hour.