The Church of Our Lady of Montenero is the Marian shrine overlooking Riomaggiore dominating the entire Cinque Terre coast and offering a breathtaking view, which from the island of Tino to the east reaches Punta Mesco to the west.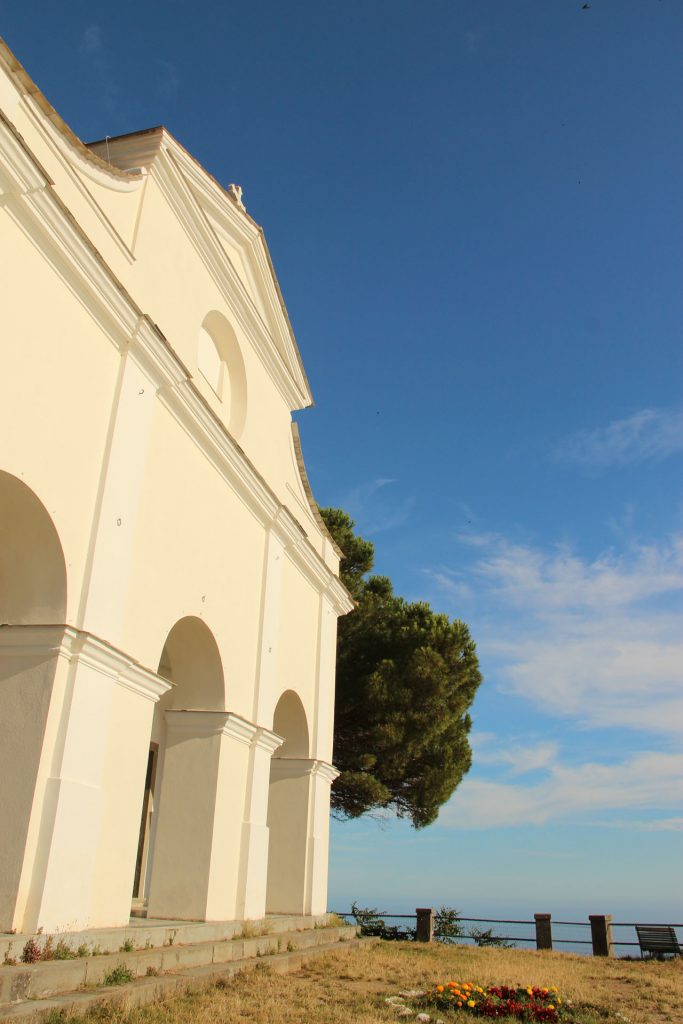 It is said to have been founded following the discovery of a Byzantine icon brought by Greek refugees fleeing iconoclastic persecution at the beginning of the 14th century and was attested for the first time in 1335, but the construction as we see it today is the result of various renovations over the centuries. The image of the Virgin venerated today is actually oil on canvas from the 16th century.
Celebrations at the shrine are held three times during the year:
May 1st, on the occasion of the beginning of the Marian Month
Sunday and Monday of Pentecost, with the celebrations that start on the previous Saturday, with a procession from Riomaggiore and the exposure of the golds of Montenero, the local ex-votos
the fourth Sunday of July, on the occasion of the Feast of the Coronation, also preceded by a procession on Saturday
Getting to Montenero
You can reach the shrine by car, parking it along the coastal road and walking the last stretch of the SVA path till the church. The same path, dotted with thirteen votive shrines and called La Via Grande, starts from Riomaggiore, in Lavaccio. About an hour and a half walking through vineyards and Mediterranean maquis.