Via Beccara is a vertical path through the vineyards and until the construction of the Via dell'Amore it was the only land connection between the villages of Riomaggiore and Manarola.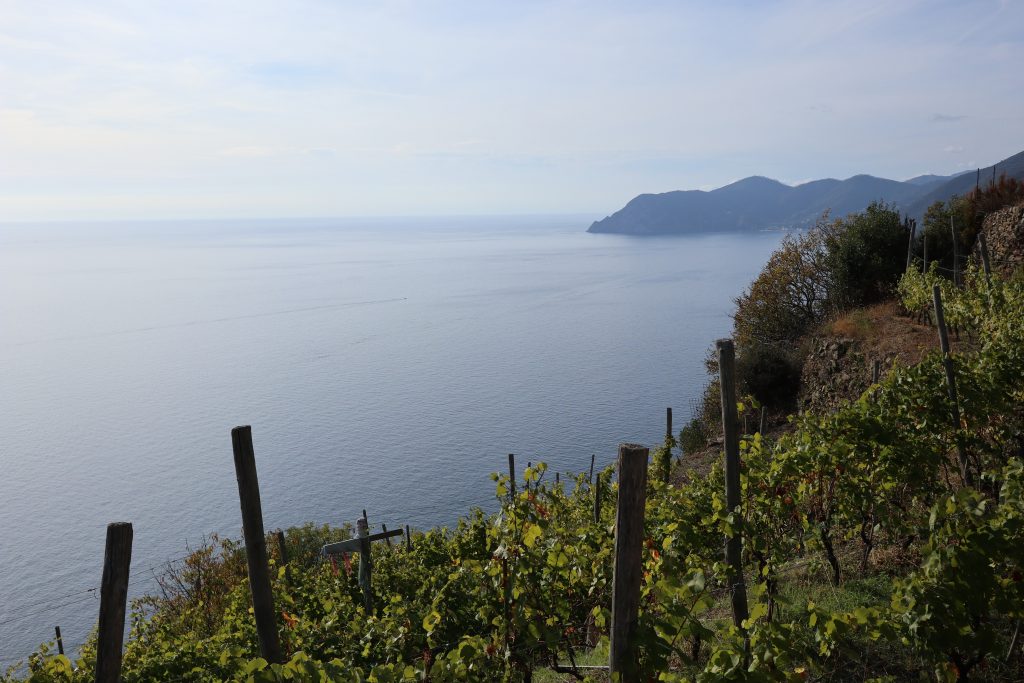 Numbers of the Via Beccara
path n°531 of the Cinque Terre
1.500 km long
202 of altitude on the sea
around 1 hours walking
for experienced hikers
The path
Starting from Riomaggiore, the entrance to the path is located above the Riomaggiore railway station, walking up along Via Signorini until the crossroads with Via Tracastello, on the left.
Via Beccara starts with the bridge that crosses the Rio Maior canal, which gave its name to the village, and immediately climbs vertically along a stone staircase that crosses and connects the vineyards on this side of the village.
A climb for trained walkers, which definitely tests your breath.
Over six hundred steps to reach the Corniolo hill which dominates and separates Riomaggiore and Manarola and from which you immediately begin to descend, always vertically and always facing a unique panorama, on terraces, villages, and inlets from the Madonna di Montenero to Punta Mesco.
The arrival in Manarola is overly suggestive, between typical narrow alleys and terraces overlooking the sea.