The Cinque Terre terracing is a legacy of the Middle Age, they are what has shaped us, nourished us, made us special and which today guarantees us an identity and, in a much more concrete way, allows us to live downstream.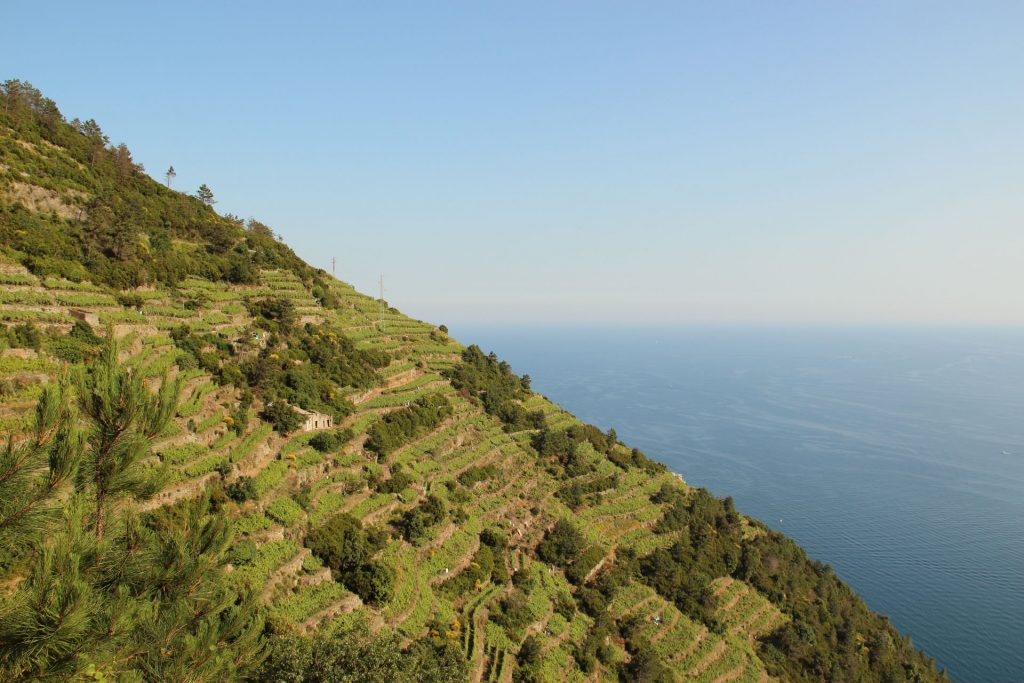 The construction of Cinque Terre terracing
Until the first half of the last century our economy was based almost exclusively on agriculture: vines, olive trees, fruit trees, and vegetables. To cultivate this vertical and rocky environment, the inhabitants began to erect kilometers of terraces supported by dry stone walls and arranged in overlapping bands, starting from the sea level, the ciàn.
A great work of environmental engineering well illustrated in the second part of the video linked in this article, estimated at over 4 million cubic meters of dry stone walls per hectare, for over 3 thousand linear meters of walls per hectare, for a total of 6729 km. Greater than the Earth's radius!
Our dry stone walls, therefore, have a clear social and cultural value and if you want to know more about these aspects and their recovery, check the Stonewalls for life project.
It is estimated that until the first half of the last century in the Cinque Terre there were about 2000 hectares of olive groves, vineyards, and orchards. Today there are only about 400 of them left, while the Mediterranean maquis and the forest took over the rest.
We advise you to take a few minutes to watch this historical video of the Istituto Luce, showing the terracing construction and illustrating the past local lifestyle.
If you want to know more about the filming locations and the traditions shown in this short documentary, we are at your disposal.
The monorails of Cinque Terre
Since the 1980s, the application of a minimum of technology has begun to facilitate the work of the few who still choose that lifestyle: lighter materials and tools, but above all a network of monorails on which racks with small freight wagons move.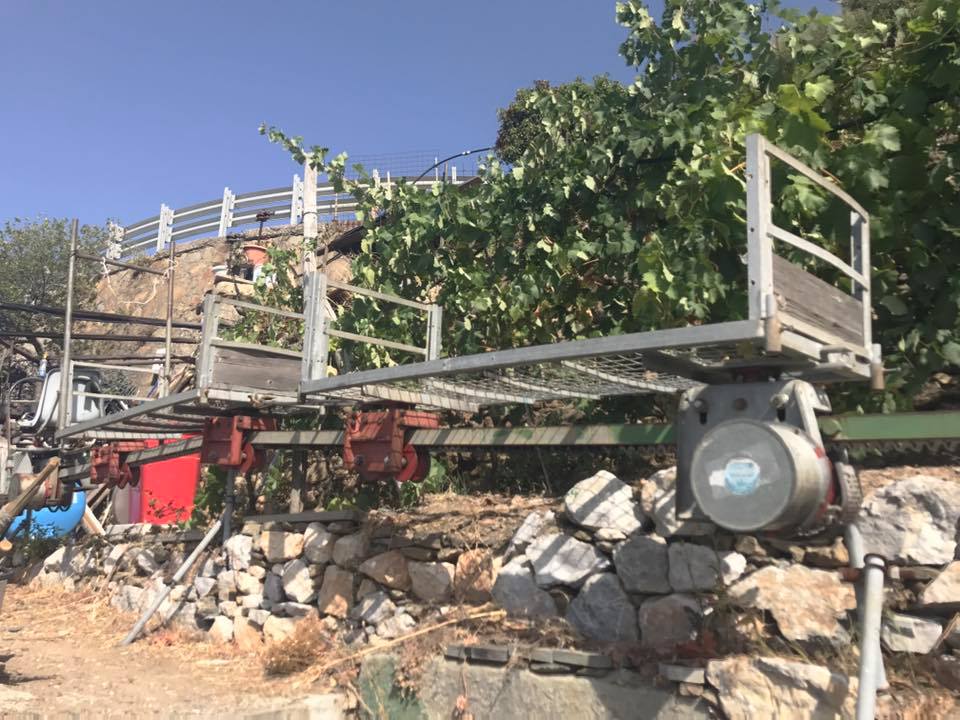 They do not go everywhere, but they are of great help, especially during the harvest period, which once involved carrying baskets of grapes for days, men on the back, and women on their head.
With the monorail and the abandonment of agriculture, even boats carrying baskets full of grapes to the pier disappeared, as now we no longer need to load the baskets of grapes on the gozzi moored under the lowest terraces. The same goes for the olive harvest in the fall.
Immense sacrifices and efforts, which led Veronelli to define the local winemakers as mad angels, whose work safeguards the splendid and fragile landscape of Cinque Terre.