The Hermitage of Maddalena is a historic residence immersed in an olive grove overlooking the sea in the Cinque Terre National Park, just over 3 km from the village of Monterosso.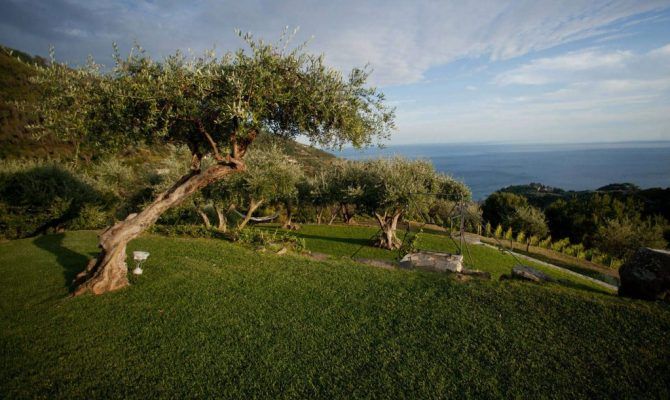 The Hermitage of the Maddalena, mentioned in historical archive documents since 1244, is composed of a monastic complex with a cloister with semicircular arches and a small church with a single rectangular hall, made of sandstone, and dedicated to San Lorenzo in Terriccio.
In 1327 the monastery, then in a state of neglect, was entrusted by the community of Monterosso to Fra Bartolomeo da Vicenza to maintain and renovate it.
By the will of Sixtus IV, from 1478, the Hermitage of the Maddalena was then placed under the protection of the Benedictine congregation of Santa Giustina in Padua. It hosted the Benedictine monks from the monastery of San Gerolamo della Cervara in Portofino.
Today it is renowned for the evocative ceremonies with a view that are organized there during the summer and for the rooms with ribbed vaults obtained in the ancient cells on the upper floor of the structure—an ideal vacation spot for those who want refinement, peace, and a pinch of charm.
Guided tours of the Hermitage of the Maddalena in Monterosso
The Eremo della Maddalena is now part of the Associazione Nazionale Dimore Storiche (i.e. National Historic Houses Association), a non-profit organization operating throughout the Italian territory, which guarantees its maintenance and promotion.
On 14th, 21st, and 28th July, it will be possible to discover this corner of paradise in the heart of the Cinque Terre. Three unique opportunities to fully appreciate its medieval architecture and history, with a local guide who will lead visitors through the church, study, cloister, kitchen, and cellars.
To be booked in advance by contacting the Hermitage, the visit will end in the vineyard overlooking the sea, with a wine tasting of the renowned local Cinque Terre DOC.
* the copyright of the photographs published in this post belongs to the Eremo della Maddalena