What to do after dinner in Cinque Terre? Among the proposals, if you can read and speak Italian, we recommend Un mare di Libri (i.e. A sea of books) in Monterosso. The fifth edition will see literary appointments both in July, August, and September.
A literary festival made up of meetings with the authors and an exciting dialogue and exchange with the readers, organized by the Municipality of Monterosso al Mare and the Cinque Terre Tourist Consortium, with the support of the Cinque Terre National Park and the San Lorenzo Shipyards and other local sponsors and supporters.
The events are free and reservations are not required. They take place at 9:30 pm at the suggestive Fishermen's Wharf and in the event of rough sea, they are moved to Piazza Garibaldi, right downtown.
The program of Un mare di libri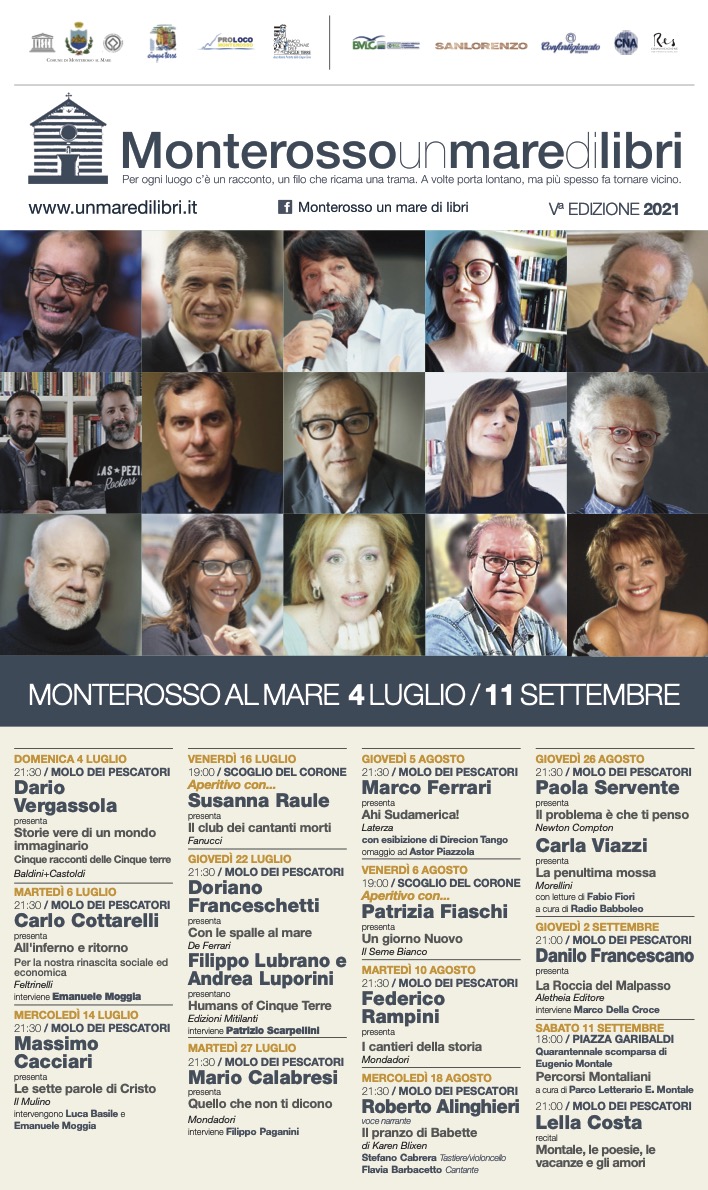 Getting to Monterosso
We recommend the train. The regional ones stop at all the stations between La Spezia and Levanto and even if you sleep in Riomaggiore, the most distant of the Cinque Terre from Monterosso, you can be there in a few minutes, returning safely at the end of the event.
For information on timetables and tickets, check our page about Cinque Terre trains.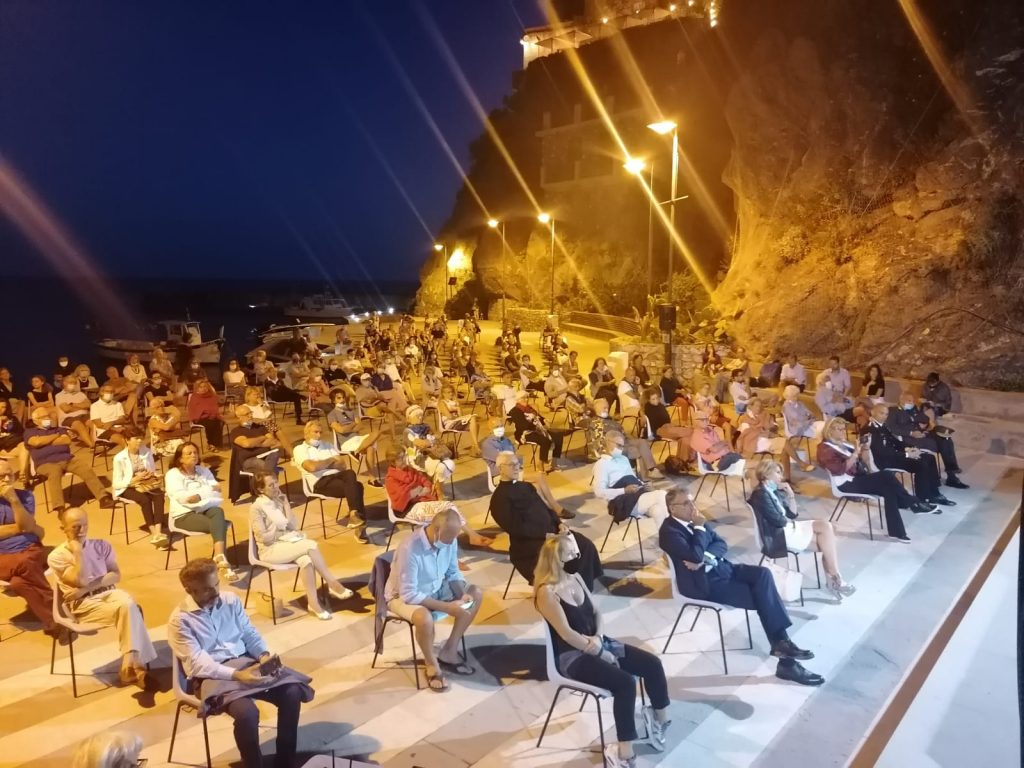 For more information, please follow the Facebook page of the event or send them an e-mail.