The Cinque Terre are also their vines and their wine and in every village there are heroic farmers who with passion and determination carry on the tradition of our ancestors.
A visit to our region should therefore never end without visiting our vineyards, tasting our wines, and meeting the winemakers to whom we owe tradition and preservation of the renowned terraces of the Cinque Terre and our dry stone walls.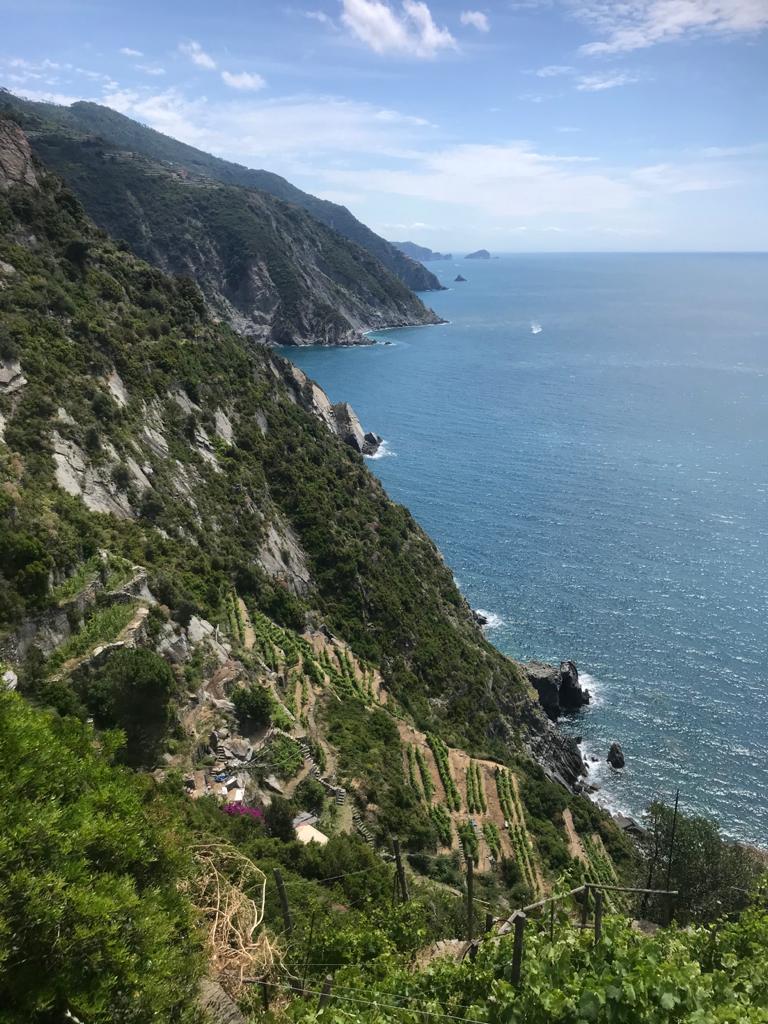 Among the many great wine experiences you should try when visiting Cinque Terre, the first one we present you is that offered by Possa in Riomaggiore and by its passionate owner, Heidi Bonanini.
The oenological Possa experience in Riomaggiore
The Possa farm, taking its name from the Possaitara valley in Riomaggiore, offers a daily wine experience: two hours with the winemaker, to discover the history, peculiarities, and beauty of his vineyard overlooking the sea, learn techniques and curiosities and taste a selection of wines and typical products in the cellar, in the heart of the village.
Where: in Riomaggiore – meeting at the Info Point of the Cinque Terre Park in Lavaccio
When: every day, booking via mail  or calling +39 348 316 2470
Duration: about two hours
Price: € 45 per person (visit to the vineyard and cellar, tasting and transportation to and from the vineyard to the village included)
Cinque Terre wine
In addition to the Sciacchetrà, and to a selection of wines from the cellar, you will also taste the Cinque Terre DOC wine. The local DOC obviously follows specific procedures and codes you will discover in detail during the experience, but let's sum them up.
It must have a more or less intense straw yellow color, must be sapid, dry and pleasant on the palate, with an intense, persistent and fine olfactory profile and must be produced from the following vines: Bosco for a minimum of 40%, Albarola and/or Vermentino for a maximum of 40 % and other grape varieties of the same color authorized for the Liguria region, which, however, must never exceed 20%.