Manaèarte is back!
At the Disciplined Oratory in Manarola, also known as the oratory of the Holy Annunciation, the tradition of Manaèarte is renewed with a collective exhibition presenting and celebrating the artists of Manarola.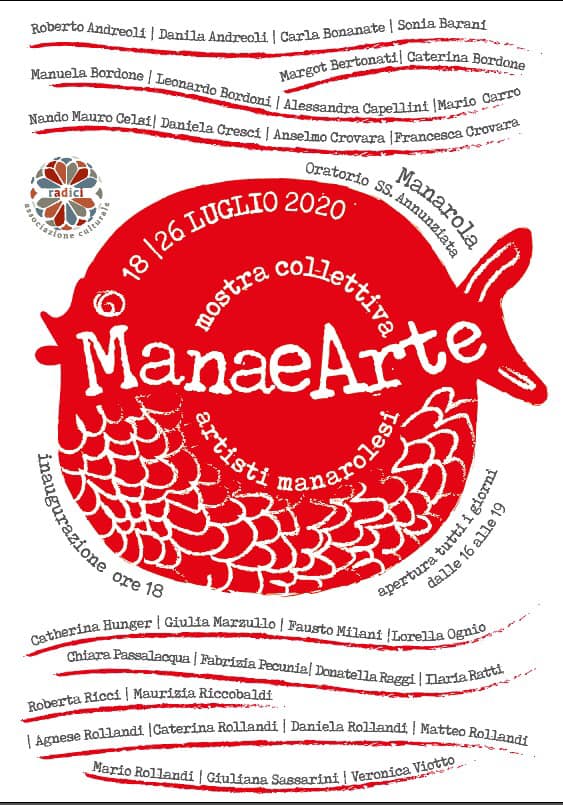 The exhibition opens on Saturday 18 at 6 p.m. and will be open daily until July 26, from 4 to 7 p.m. When visiting the exposition you'll also get to visit the ancient mill!
The oratory, built in the fifteenth century, is located in Piazza Innocenzo IV, the main square in the upper part of Manarola, near the bell tower and the church of San Lorenzo, which we invite you to visit.
The cultural association Radici
Manaèarte is an event organized by the Associazione culturale Radici, which aims to enhance the cultural heritage of the villages of the Cinque Terre, in order to pass on our tradition and soul to future generations; preserve and catalog the existing photographic and historical heritage creating an observatory on the landscape that highlights its transformation over time and allows its conservation.