Holistic hiking is a new way of hiking in the Cinque Terre, between wellness and spirituality.
The  Via dell'Essenza continues its growth with an ever richer schedule: a holistic hiking calendar to make us discover the Cinque Terre and the less traveled but certainly more evocative paths in an entirely unexpected way.
These are unusual multi-sensory paths to discover the less known beauties of an enchanted, almost magical territory, real itinerant themed events between nature and symbolic sites that will take on the value of inner journeys difficult to forget.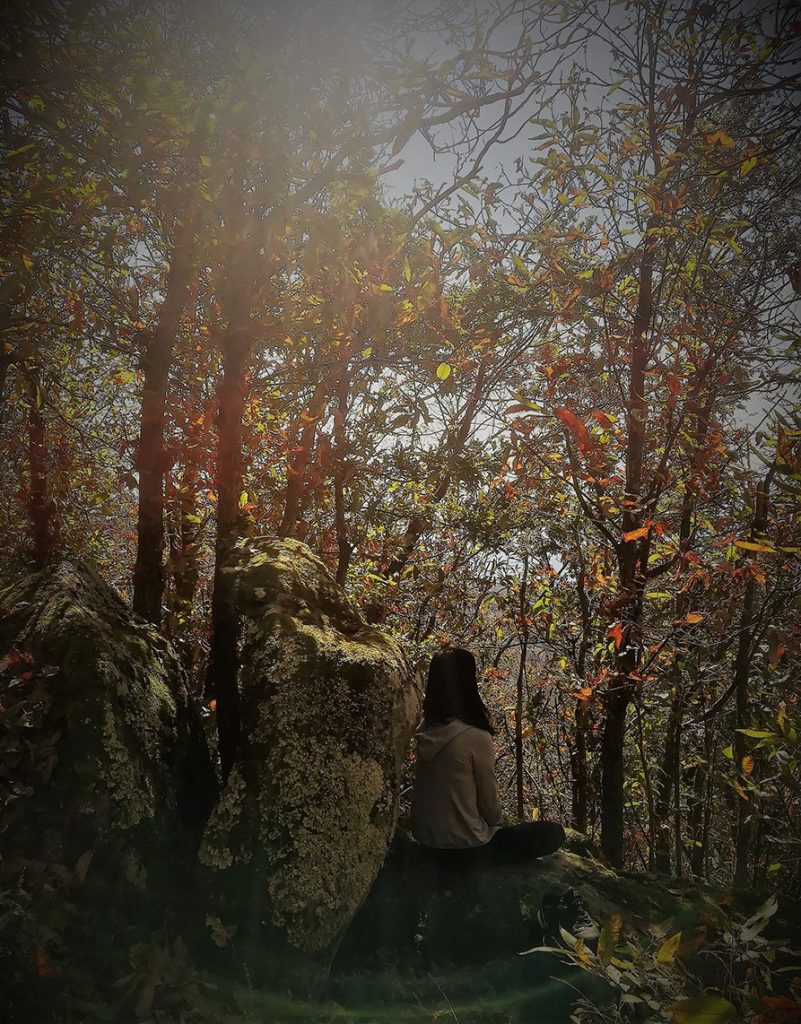 The first holistic hiking in the Cinque Terre: a walk through the Five Elements "Limen Passage"
The program starts on July 26 with "Limen Passage", the path dedicated to the five elements harmoniously coexisting in the Cinque Terre. The appointment is at 7:30 am at the Riomaggiore railway station.
From there we will head towards Lavaccio, passing through the Church of San Giovanni Battista, and then continue to the Madonna di Montenero (open that day for the Anniversary of the Coronation) and arrive at the Telegraph, from which you will reach the megalithic archaeological site of Monte Grosso. You'll be back at Lavaccio at 2.00 pm, to enjoy an included lunch on the beautiful terrace of L'Arcobaleno.
"We chose this name for the first route because it seemed to us that the word limen, in addition to being the name of the vineyards through which we will pass, was representative of the experience we want to live. Limen is a border area that does not necessarily have the meaning of "barrier", but which can also be understood as "threshold", as a mysterious, almost initiatory passage between an earthly and a spiritual dimension, "says one of the organizers Mattia Confalonieri of Namastrails.
"We'll pass five stages during the route, each dedicated to an element (air, water, earth, fire, and ether) and participants will be involved in very intense activities, including songs, meditations, aromas, and crystals. It will be very exciting and significant." "That's right" continues Gianluca Pezzino "but it will also be a passage between past and present, in which we will link the departure from the Church of San Giovanni Battista and the visit to the beautiful Madonna di Montenero on arrival at the archaeo-astronomical site of Monte Grosso, creating a connection between the symbols of our Christian tradition with the animistic ones of the pre-Christian civilizations very connected with the Universe and the elements of creation, living the possibility of reconnecting us with those primitive and unconscious forces that in everyday life we tend to repel in the shadows ".
The program of holistic hiking in the Cinque Terre
August 9 with the first three chakras
August 16 with the other four chakras
September 6 with the first six zodiac signs
September 20 with the other six zodiac signs
For more information and to book the experience, you can phone +39 366 6886604 or send an e-mail.