Superiponti – a photographic itinerary across the bridges of Manarola
This year the Associazione Culturale Radici choose to retrace the history of Manarola through one of its peculiarities that progress has erased: the bridges. Built along the banks of the  Groppo canal, until a few years ago, the narrow main street intertwined with the course of the canal until it reached its mouth.
Looking for space and for a new, less tiring life, a gradual roofing process emerged, already completed in the village of Riomaggiore. Beginning in the valley in the 1950s and slowly moving up the stream to join at the end of the years '70 with the main road.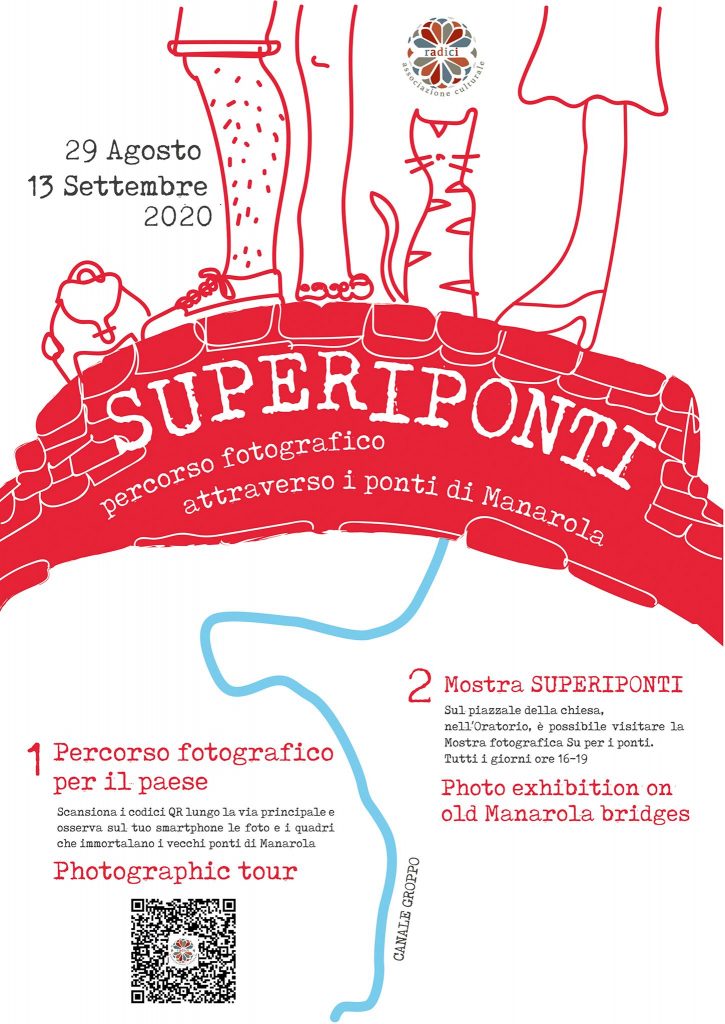 Superiponti, the exposition
Through QR codes, visitors will be able to observe on their device the ancient glimpses of the village and the activities that characterized them: from the grape harvests to the washing of clothes, from transport with mules to the joy of great family events, all through the vision of the many artists who have visited our village.
On the church square, in the Oratory, a photographic exhibition on the subject is open to the public every day from August 29 to September 13, from 4 to 7 pm.
The cultural association Radici
Superiponti is an event organized by the Associazione culturale Radici, which aims to enhance the cultural heritage of the villages of the Cinque Terre, in order to pass on our tradition and soul to future generations; preserve and catalog the existing photographic and historical heritage creating an observatory on the landscape that highlights its transformation over time and allows its conservation.