Cinque Terre are a human landscape, in the sense that if it were for nature here they would be only steep cliffs lashed by the sea and woods upstream.
Man in the Cinque Terre has not only built settlements and then villages but has shaped the landscape by creating the terraces that make this strip of coast so special and identifying.
The permanent exhibition "Cinque Terre, a human landscape"
Throughout August, the Castello di Riomaggiore will be open daily, from 10:30 a.m. to 12:30 p.m. and from 3 to 6 p.m., as a tourist information point, but also and above all as the location of the permanent exhibition Cinque Terre, a human landscape.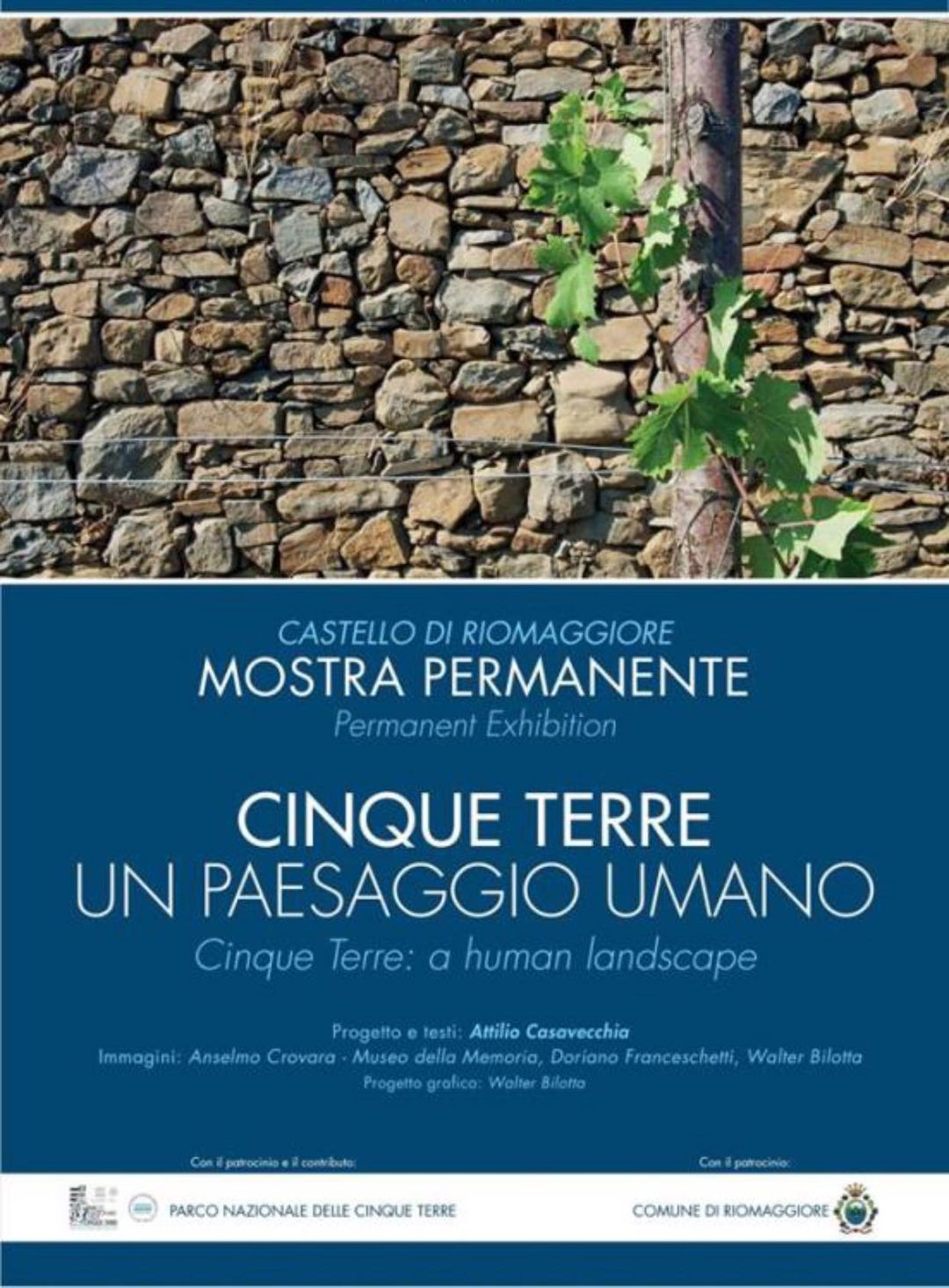 The exhibition, sponsored by the Municipality of Riomaggiore, was created thanks to the Cinque Terre National Park – Marine Protected Area and the precious work of volunteers.
The project and the exhibition's texts were curated by Attilio Casavecchia, while the images are by Anselmo Crovara from the Museum of Memory and by Walter Bilotta, who also oversaw the graphic project and Doriano Franceschetti.
Texts and images have been elaborated to disseminate local history and culture, make the Cinque Terre landscape better known, and facilitate its understanding, treating in detail the territory of Riomaggiore.
For those over 12 years old, there is an entrance ticket costing 1 €, while the exhibition is free for children, disabled people, and residents of the Municipality of Riomaggiore.