The walk that leads from Manarola to Corniglia is one of the most panoramic in our region and passes through olive groves, vineyards, woods, and cliffs, passing through Volastra.
Hiking from Manarola to Corniglia via Volastra
about 5 km
335 m of altitude on the sea
about 2h30 hiking
for trained hikers
trail 506, then 586 and 587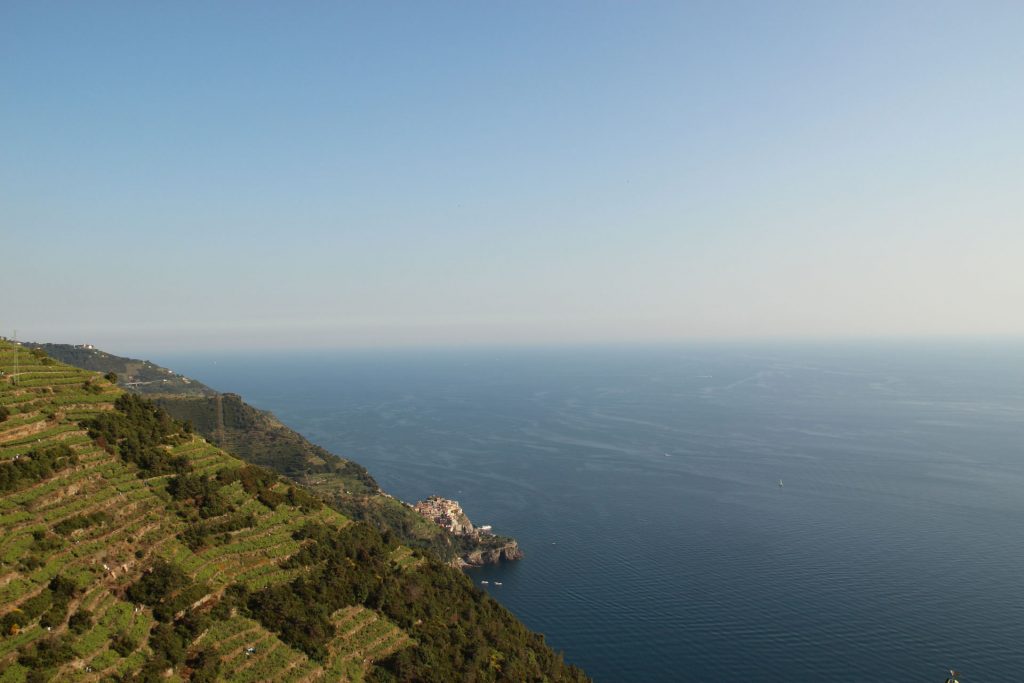 The path
After spending some time discovering and visiting the village of Manarola, you can walk up the valley on the right of the Groppo stream. This first part of the walk is a rather steep climb, up to the locality of Piè di Fiesse, from where you will continue for a few meters along the SP 51 towards Groppo until you find an old mule track on the left.
This last stretch of the climb is already less steep and is surrounded by fields planted with olive trees that characterize the path up to Volastra, formerly known as Vicolus Olivastre, or the village of the olive groves.
After a stop at the suggestive Shrine of Our Lady of Health, built in sandstone in the twelfth century, you can continue the walk, which is now all with a view of the sea, through vineyards and terraces.
A real wonder and one of the few almost flat sections of our territory. However, some passages are quite narrow, and there are no protections, so we advise you to pay close attention to the walkway, even though the landscape changes step by step and leaves you breathless.
"Liguria will not remain in history because it discovered America and played Paganini's violin, but because of the first man who brought out a bunch of grapes from a rock overlooking the sea"

Vittorio G. Rossi, "The dog barks at the moon"
From the typical vineyards, you pass to the Mediterranean scrub, with a section of path immersed in the pine and holm oak wood between the inhabited center of Porciana and up to Case Pianca, from where you begin the descent towards Corniglia, along an ancient mule track, at times bumpy, which crosses a beautiful pine forest overlooking the sea and then reaches olive groves and vineyards near the town.
For more details on this and other hikes in the region, you can also consult trails on the Cinque Terre National Park's official map.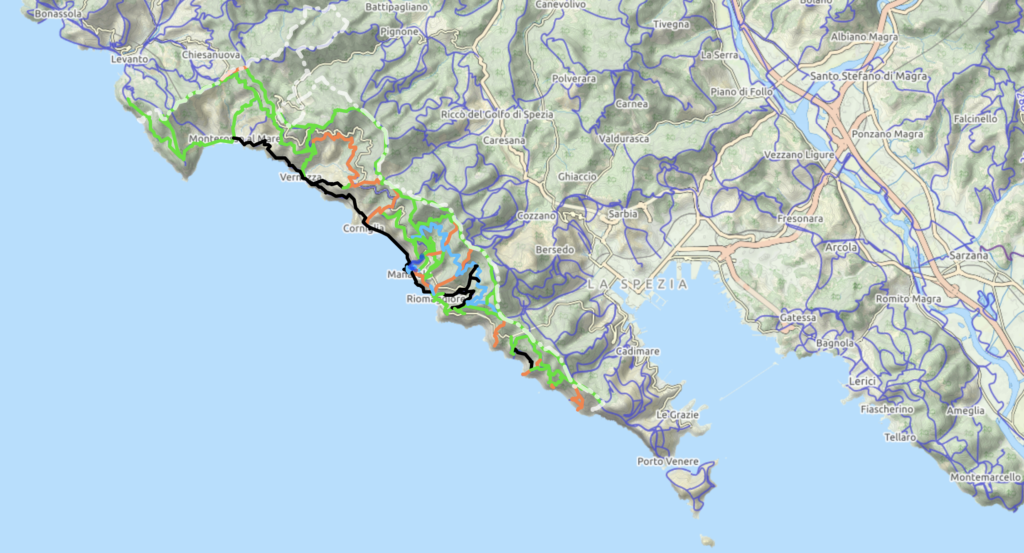 For less trained walkers
If you are not too fit, you can also avoid the climb from Manarola to Volastra by opting for a more comfortable and faster bus.
Just go to the Park Info Point located at the train station to buy the ticket, which costs € 1.50 if purchased at the Info Point or € 2 if directly on the van. For those who already have the Cinque Terre Card, the service is instead included.
The minibus leaves from the post office, and, given the few seats, we advise you to be at the stop a little early.